In Colorado, high mountain valleys are called parks. North Park, which extends to the Wyoming border, is ringed by the Rockies with the Continental Divide on two sides, and covers 1,648 square miles with a total population of about 1,200 people. An area is officially designated by the government as a frontier until it has a population of two people per square mile. North Park has always been the frontier.




North Park was a traditional summer elk and buffalo hunting ground of the Ute and Arapahoe Indians, and the Crows, Sioux and Cheyennes. The first Caucasian explorers and trappers came through North Park as early as 1820, and included Kit Carson and John Fremont. Besides the rich beaver trapping trade, gold was discovered in 1846, bringing in prospectors. The first Caucasian settlers to spend a winter in this high country did so in 1878.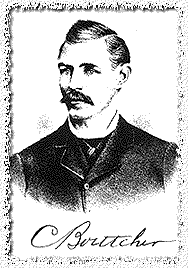 Around that time, the advantages of the area's hard, rich native grasses for stock grazing, and later, haying, became appreciated and a trickle of settlers began to ranch in the area.



One of these was Charles Boettcher, who left his native Germany to prosper in Greeley, Fort Collins, Boulder and Leadville before he filed claim to land around Boettcher Lake in 1882 and homesteaded the Lake Creek Ranch. His cowboys filed claim for him on adjoining lands (including the current Park Range Ranches, which consist of the Boettcher and Schafer Ranches) where he raised draft horses for the Denver tram system. Later he ran up to 3,000 cattle on what became known as the Big Horn Ranches. Charles Boettcher made fortunes in mining, banking, mercantile trades, ranching, cement and the brokerage business and was considered one of the founding forces of the state.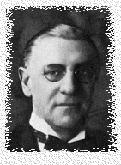 Claude Boettcher, his son, built the original lodge, which has now been restored as the Old Boettcher Lodge, as a fishing and hunting camp for himself, his friends and business associates. One local old-timer's story has construction begun in 1918, another has the first logs hauled in 1924, and another has the first use of the lodge in 1926. Whenever it was, exactly, it seems likely that it was built by Swedes because of the typical extremely fine interlocking hand-sawn dovetail joinery at the structure's corners.



Local legend has it that many ranches and businesses changed hands at the Lodge table, either by negotiation or the luck of the draw.

After the Boettchers sold the ranch in 1946 the Lodge fell into disuse and was largely abandoned to the woodland creatures. It is a tribute to its original sound construction, and the preservative nature of North Park's dry climate, that it did not crumble away. Restoration was begun in 1996, and completed in 1997. We believe the Boettchers would be proud of it today.
© 2002 Park Range Ranches
888-321-7275 fish@parkrange.com